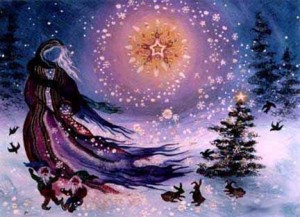 Winter? Last weekend high temps in the 70's and lows in the 60's, other than that it's still warm and muggy. That's the thing with Central Florida. If you're not a heat and humidity loving beach or boating person, the constant steam bath gets old and oppressive. If we're lucky, we get six months a year of cool weather with breezes and humidity under 70%. Being in the cool dry air makes my body feel frisky and enlivens my mind . I feel like being active outdoors and when I'm active outdoors, I get contemplative. When I get contemplative, I spend more time pondering. I write to figure things out and record realizations. I've had a little frustration lately as I'm healing my right paw and trying to stay off the keyboard and mouse, and even the phone for voice to text.  This too shall pass.  Facebook has a feature now showing what I posted "On This Day" in years past. I could tell by what I wrote how inspired I was and what the weather was. I see on Winter Solstice 2009, I wrote Your Daily Spiritual Practice & The Company You Keep.
On 2010 I wrote Exercising the Spidey Sense.
On 2012 Reviewing the year for what you want to continue doing.
On 2013 The Winter Solstice bonfire metaphor and why we're cooked faster by some people than others
On 2014 I wrote Sleeping, Cleaning, Souping
A typical thing I do as soon as cool weather hits is set up a tent in my woods here. The last 4 years it hasn't been cool long enough to do that. Perhaps this will be the year. Tonight, a fire.