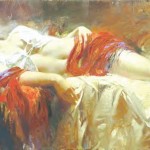 I love being up in the middle of the night. For 20 years, I've done phone sessions most evenings from 9:00pm until 3:00am. It's a most fulfilling work but because of the hours, I'm seldom available for evening events. I even miss most of the bf's music gigs.  Even on nights I have free, my body clock has me horizontal from 4:00pm until 9:00pm. This schedule works well for me, as I do magazine work during the day then nap before evening appointments. As far as my circadian rhythm is concerned, my 4:00pm is like your midnight.   But in the midnight hours is when my work is done best. After my day job of publishing Horizons Magazine, I nap and then awaken to do yoga and meditate, preparing my mind for evening appointments. My mental environment softens and I become more right brained. I stop analyzing, I stop calculating, I begin getting into a receptive, receiving mode. My wind up and wind down time is important to me, since my work has me traveling between two very different worlds. My daily world has me rearranging words and dollars and keeping track of it all. My nightly world is one of watchfulness, it has me intuiting and coaxing spirit. It has me being alert and receptive to whatever form guidance might take so I recognize it when I encounter it.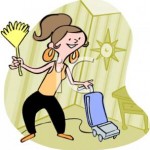 Something else I enjoy doing in the midnight hours is cleaning my home.  Keeping my own home clean and cleared of unnecessary items has become a great metaphor for keeping my life free of entanglement. About 20 years ago, I removed my dishwasher since I enjoy washing dishes by hand. Looking out my kitchen window, it's a meditation in itself. Mindfully picking up each glass and dish with just the right amount of effort and mindfulness, feeling the pleasure of the soap bubbles against your skin. But sometimes it's not that romantic notion, it's just 2 days of cups and bowls and pots and pans and it doesn't take too long to pile up. So my Christmas present to myself this year is a dishwasher. They deliver it Monday, so last night I spent time cleaning the house in preparing for it.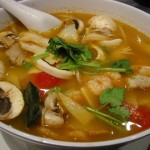 I made a great breakfast soup as I cleaned, a tom yum broth. I love the metaphor of throwing aromatic roots and sticks and leaves into a pot of water and 20 minutes later having a soup that is quite magical and transporting. Sometimes I forget to strain the hard pieces out, and end up with a piece of lemongrass or tamarind seed in my mouth. Ick.
I find that's like some friendships. There is a lot of flavor to extract, but sometimes I have to make my way through a lot hard pieces to get there. If we're lucky, it's the right combination and everyone is nourished by it. But I've also learned that when there's been too much added to the mix, it can become so bitter there's nothing to do but toss it out and begin again.  I've learned to keep it simple, with soups and with friends.