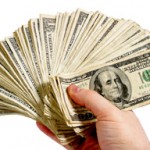 A friend and I were doing some visualization this morning to get money flowing. He has his home up for sale and wrote, "It hasn't attracted anyone yet but I know it is coming soon. I keep holding the vision of the check in the bank account, at the same time feeling the excitement and gratitude that the home has been sold and the money is already available." I told him I know a shortcut that's more effective in making the dollars appear sooner. Here it is.  
FIRST KNOW WHAT YOU'D LIKE TO SPEND THE MONEY ON
I first asked if he had a new place picked out, if he knew what he wanted to do with the dollars when he got them. I asked these questions for a reason. The reason is that a big trick to making the dollars come in faster is not simply imagining the check come in but is to stay focused on what you'll be spending it on once you have it. Imagining it is at first a mental visual process. You can THINK you are invoking enough feeling of excitement within you "that the home has been sold and the money is available" but not be effectively doing it. That can be your point of resistance. How do you know you've got resistance? Because the dollars you are focusing on are not coming to you, no matter what you do..
THE FEELING OF FLOWING LOVE IS FUEL FOR THE PROCESS
Know how you feel when you're in love, or when you see your grandchild for the first time? That feeling of a great river of joy flowing right through you? That's not just love, that's fuel. That's the fuel it takes to attract to you and give you more of what you're focusing on.
I told him to go look at houses to get the energy flowing. Take note of what you like about each one. Don't even consider things like "I could never afford this." All you're doing now is gathering info. Gathering info also to fuel the fire within you, to fuel the visualization to hasten the attraction process.
SOMETIMES WE NEED A JUMP START
If you need a jump start to feeling that feeling, you can think of something or someone you love. Generate that feeling within your chest. Get it going good. Then pivot your thought to the buying of the new home.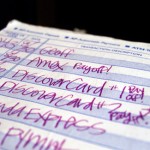 IMAGINE YOURSELF PAYING OFF THE BILLS
Another friend who works closely with the people at  https://www.thepattisallgroup.com/palmetto-bluff/ , is selling some real estate to pay off bills and student loans. In her case I told her, what I would do is put your visualization on writing the checks out for all the bills. Imagine each bill in front of you and that one by one you are writing out a check to them, date the end of next year, name of payee, amount, sign the check and mark it paid in full.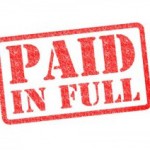 I would go a step further and actually write out pretend checks as a practice. I would spend about 3 minutes a day writing out checks to the power company for that amount, to the mortgage company for that amount, to the credit card company for that amount, to the loan company for that amount. Ponder with each one how good it feels to mark "paid in full" with each one.
WHAT HAPPENS WHEN YOU DO THE BILL PAYING EXERCISE
When you begin doing the bill-paying exercise, you will suddenly begin noticing more opportunity around you to earn money, sudden job offers or promotions, companies giving you credits, dollars coming from seeming nowhere.  Never underestimate the power of intention, focus, belief and expectation. And especially never underestimate the power of 10 minutes a day practice.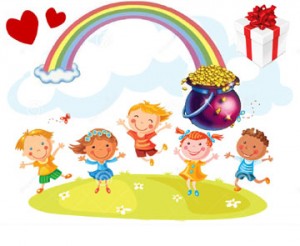 I'd then picture going on some kind of fun adventure with family and friends to celebrate all the bills being paid off. Let your thoughts go wild. Make yourself laugh out loud with the fun of it. If it doesn't make you grin just thinking about it, you have resistance and don't know it. How to overcome resistance? Stop thinking about your topic and just go have some fun.