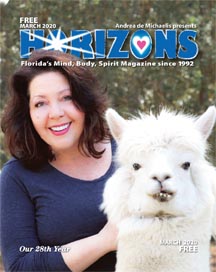 The March 2020 Horizons is now online at http://horizonsmagazine.com/fb/3-20/mobile/index.html.  Our astrologer is off to new adventures so we're seeking another super cool horoscope writer. Email Andrea at  horizonsmagazine@gmail.com.  Until then I found a couple online whose interpretations I resonate with. March's is from free-horoscope.com
Aries – (March 19 – April 18) Impossible to get bored during this month dear Aries! Your master, Mars in Capricorn, comes to tickle your horns a little! You will be reactive or even aggressive, dose your energy, measure your actions. Until the 20th, the Sun in Pisces gently awakens in you the lantern of spirituality, it is good sometimes to let it be.
From the 21st, the Sun is in your home, happy birthday! The socioprofessional sector is particularly impacted by the cluster in Capricorn, accept certain changes, do not resist what must be modified. After the 23rd, Saturn, in beautiful aspect of your Sun, supports you considerably to realize a project for the long term. Understand that time becomes your ally, focus your energy on your goal not on the time needed for it. Love of fate!
Love in General:
Your professional business takes an important place, you will need to know to let go of your business in this month. Your desire will be strong but the beautiful Venus leaves you on the 5th to settle in Taurus. Also, Mars and Venus both in disharmonic aspect to your sign, suggests an emotional life certainly overexcited but without serenity. Calm yourelf.
In a relationship:
Take care of communication, it will be essential to preserve harmony within your relationship. If you have common projects, this month is ideal to talk about them, especially after the 23rd. Love in everyday life is also lived by a renewed complicity that does not exclude in any way the desires of the body and heart.
Single:
Spend the first week visualizing a solid meeting. Venus in Taurus in beautiful aspect of Mars in Capricorn comes to suggest for you a meeting in the style of attachment and commitment. You hardly appreciate the harness of love but you are soft-footed under the air of a horned beast! Choose!
Taurus – (April 19 – May 19) The ideal of life is always changing dear Taurus! You, usually so attached to your routine, you dare, especially first decan, to open yourself to the unknown! The beautiful Venus invites itself to your home practically all month, to rejoice your senses, often refined but demanding! March in beautiful aspect to your sign offers all decans a powerful energy, constructive on many levels.
Until the 20th, the Sun in Pisces illuminates your social sector and facilitates your projects. Mercury also supports relationships and reflective thoughts. The end of the month invites you to a temporary withdrawal, your nature consents quietly. As early as the 23rd, Saturn encourages your first decan to look into his professional affairs in order to structure some records. The future is preparing now.
Love in General:
The two planets associated with the emotional life, Mars and Venus, protect your love life, all month! Lucky you! First decan, do not go too fast, you might baffle your partner. Know to be yourself, the quiet force. This month suggests a sensual and particularly dense emotional life. Surprise her/him with your bucolic romanticism!
In a relationship:
A happy month! Whether you are freshly coupled or in a long-term relationship, this month's planetary influxes are positive and exciting! From sensuality to hypersensitivity, an energy conducive to the reconciliation of the body, love opens wide its warm arms! Happiness is in sight.
Single:
A quality meeting is possible! Big trips are also a source of emotional satisfaction, because of this, run to your travel agency, why not! What is certain is that the universe smothers you with its benevolent gaze, open your eyes, everything is in place to trigger a beautiful encounter!
Advice from FREE Horoscope:
Until the 23rd, your sign advances slowly but surely on its favored path: the road of construction! Then, the first decan will see itself a little heckled, Saturn that places itself at the square of your sign. Adapt yourself!
Gemini – (May 20 – June 19)  Lots of professional activity dear Gemini! Until the 20th, the Sun in Pisces as well as Neptune boosts your professional destiny. Watch out for illusions.
A concentration of powerful planetary energy injected by Jupiter, Uranus and Mars, all in Capricorn, in a dysharmonic aspect to your sign, in your sector linked to transformations, ensures you an introspective month and brings about changes! Be careful to manage the turns, the heavens will support you but it will be up to you to retain your existential vehicle! Once is not customary, you will need to take depth and anchor. Your master, Mercury, returns to Aquarius, from the 5th to the 17th: look after your social network and your ideal of life. What would you like to live? As of the 22nd, Saturn becomes your ally passing in Aquarius, you mature, gain in earnest, you transform.
Love in General:
The planets connected to the affect are located at the stagger of your sign. Hesitation, increased nervousness, you should take it with a grain of salt! You will feel impatience in this field or you will try to go quickly to work. Strong desire and feelings hardly expressed, this month is not a month to remember. Relax, life passes quickly!
In a relationship:
A long-standing duo, you should adapt easily to mixed emotional influxes. Like the good gemini you are, you excel in the art of compromise. Enjoy the first week to experience love, then it will be more internalized. Nothing prohibits you from being demonstrative towards your other half, on the contrary!
Single:
You must be realistic, this month will not remain in the love annals of your sign! But you have in your bag many master assets! Notably, as of the 21st, a social sector warmed by the Sun in Aries. Communicating joyfully, replay your fundamentals, they will be indispensable.
Advice from FREE Horoscope:
Mercury, your master, will play his planetary partition on two signs. Whereof you are destabilized a little. Keep your ideas for later, focus your mind on slow planetary influxes and agree to alter, perhaps, your ideal of life.
Cancer – (June 20 – July 21) A long trip is favored. An acceleration of your nascent or older spirituality, strengthens, a lovely month dear Cancer! Second decan, you always receive the benevolent injunctions of Neptune inciting you to more empathy and open-mindedness. The partner takes an increased importance this month, up to you to manage it positively. Give of yourself, with equity, preserve your sensitivity.
Beautiful, powerful energies accompany you this month, intensity! First decan, Uranus in Taurus shakes your landmarks, a bit, for your well-being! There are prisons, even gilded, which it is healthy to leave! Mars in Capricorn, suggests some shouting matches in your relationship. While Saturn, as of the 23rd, returns to Aquarius thus weakening the changes that must be made. Stay confident!
Love in General:
From the 5th, Venus in Taurus serves your purpose! You should be full of sensual feelings. Mars in beautiful aspect of Venus and your Sun, announces a protected emotional life. Pay attention however to Mars, facing your sign, in Capricorn, it can make you too reactive in your relationship. Communication will be fluid, almost telepathic especially after the 18th.
In a relationship:
Happiness is announced by the universe, especially if you have the maturity to manage a harmonic but combative Mars! Feelings accompany desire and invite you, of course, to live them fully. Just be sure to let your partner share his or her freedom or opinion that is counter to yours.
Single:
The social sector will be conducive to romantic encounters. You run away from the adventure of a night, but this month offers you something else. Jupiter, Pluto and Mars could facilitate a meeting made to last. Difference of culture or ideal of life, you will still know how to understand the other. Open your antennae, your heart is already!
Advice from FREE Horoscope:
Never lose confidence in yourself. It is vital to keep moving and change what needs to be changed in your life. Your intuition, important, can help you. Love, preserve yourself, if necessary, live this very pleasant month.
Leo – (July 22 – August 21) Work and health is important this month dear Leo! Until the 20th, you wonder about the meaning of life, of death. Then, it is your ideal of life that occupies your thoughts. The planetary cluster in Capricorn, in your professional life sector, second decan, foreshadows certain behaviors to review, to modify, in square to your sign, it will be necessary to be diplomatic and patient.
Uranus in Taurus, in the square of your Sun, first decan, proposes to release certain security in order to advance towards a freedom that you will have to conquer. Courageous, you are, be a visionary. Mars, in Capricorn, infuses you a beautiful combative background energy, do not abuse it at the risk of weakening your health. As early as the 23rd, Saturn, facing your sign, comes to structure your married life or to modify it, deeply.
Love in General:
Beginning on the 21st, the Sun in Aries suits you well. Aflame with passion, you radiate. Communicate especially after the 5th to the 17th, before and after the exchange will be more blurred, causing you some discomfort. Your feelings are powerful but excessive, heal your relationship flexibility. In you love is demonstrative, this month it will live moreso in the day to day.
In a relationship:
Your conjugal life promises to be dynamic, after the 20th, thanks to the Sun in Aries. Saturn in Aquarius, from the 23rd strikes your conjugal life hard and for a long time. Pending modifications, desired or sudden but deep and lasting. Take into account the thoughts of your other half especially mid-month.
Single:
The work sector can promote an encounter or romance, your desire will be enduring. Venus in Taurus, from the 6th, charges your heart with powerful sensuality but also with excess. You will have to deploy treasures of patience and tenderness if you wish to seduce. A Leo warned is worth two!
Advice from FREE Horoscope:
The Month of March is not necessarily, for you, the best vintage! Not at all! Your mane will come out even more beautiful if you know how to wait, and take advantage of the teaching of Saturn, sometimes austere, always didactic. Nothing is in vain, never.
Virgo – (Aug 22 – Sept 21) Love, favored creations and a relationship honored dear Virgo! Until the 20th, the Sun in Pisces, facing your sign, illuminates your partnerships and your couple. Relationships, in general, will be very important. Mercury, also in Pisces, except from the 5th to the 17th, will favor your contracts.
Jupiter and Pluto, always in Capricorn, reinforce your power of action, your self-confidence, second decan, while favoring your emotional life, if you are a parent, your relationships with your children. Neptune, always confronted with your sign, enhances your attraction for spirituality but can expose you to relationship disillusionment. Keep your critical mind, your pragmatism. The first decan, receives the influx of Uranus into Taurus, freedom and renewal! As early as the 22nd, some chronic ailments might appear, take care of yourself.
Love in General:
An excellent month for matters of the heart! Either you are in love and your feelings are strengthening or you are not yet and it is imminent! Mars, Jupiter, Pluto and Saturn, until the 22nd, all in Capricorn, in your sector of love, take care of love, you taste the bliss!
In a relationship:
It works ! Exit your doubts, your fears! Long-time couple your ties are strong, your feelings sensual and experienced in everyday life, your well-earned rest is assured. Let go of your modesty this month, lean on your partner for the unabashedly tender!
Single:
It's written in the sky, love is within your reach! A beautiful Mars in Capricorn gives you a punch and a dose of determination, as for Venus in Taurus, it allows for feelings to anchor over time, everything you love. Forget your shyness and go out!
Advice from FREE Horoscope:
The whole of your sign is concerned with beneficial influxes of planets in earth. The time has come for you to dare! The wheel of life is waiting for you. Preserve your health, you are unbeatable for this and live this pleasant month
Libra – (Sept 22 – Oct 21) This month, focus on your work and your home dear Libra! The Sun in Pisces, until the 20th, highlights your job, your health: therefore pay more attention in these two areas of your life. From the 21st, all relationships, so important to you, takes the lead. A planetary cluster in Capricorn, Mars, Jupiter, Saturn and Pluto sets the stage for major changes within your home or family.
These powerful energies, to the square of your sign, except first decan, indicate that events could destabilize you, it will be the moment to seek your balance. Uranus, in Taurus, sends its liberating influxes to your first decan, awakening but shaking! Opt for the end of the month to restructure your love sector, thank you Saturn!
Love in General:
Venus, your planet, in Aries until the 5th, benefits you sentimentally. In Taurus from the 6th, your emotional approach changes dramatically. You might become a tad possessive and less flexible. Be sure to retain your elegant behavior. Mars, in Capricorn, omen of a tense climate in the home, do not revive any conflict! Otherwise your love life may become sad!
In a relationship:
From the 6th, Venus urges you to test your relationship, to live in the style of an emotional absolutist, less based on conciliation or balance. Stay conscious, you might regret it afterwards. Your desire will be equally as intense but with tension that you are usually reluctant to live. Caution!
Single:
At a family reunion you could meet someone. But a fling does not mean a satisfactory story. Your sensual appetites will be important and could frighten a potential partner by portraying a bad image of yourself. You give your self-image a very important place, so stay modest in your expectations.
Advice from FREE Horoscope:
The heavens shake you quite a bit this month. You have the support of Saturn which starts, for you, its long favorable transit. So, as much as possible, do not get involved in family affairs, your inner balance will only be better!
Scorpio – (Oct 22 – Nov 20)  Spotlight on your creations, your work dear Scorpio! Passionate, a supporter of extreme solutions, the half-heartedness is unknown to you! Until the 20th, your love sector receives the Sun in Pisces: you enjoy its heat! If you are an artist or if you have children, your creativity will be on the rise. Then, the professional sphere becomes more important.
Neptune, in Pisces, in beautiful aspect, second decan, pursues his spiritual quest by infusing you with a most important receptivity to the invisible. Water sign, your sensitivity is deep, your spirituality natural. A planetary cluster in Capricorn, in harmonic aspect to your sign, continues to modify your mind, your way of communicating and encourages displacements. On the 22nd, Saturn in Aquarius, in the square of your sign, comes to see your bases, family or household.
Love in General:
Mars and Venus in beautiful aspect to your sign, after the 5th, announces a protected love life. Security not being your cup of tea, stay calm, intensity will also be part of the game. A partner as sensual as you, a bit jealous, should give this month a beautiful emotional relief!
In a relationship:
A planetary cluster in Capricorn, in harmonic aspect to your sign, continues to modify your mind, your way of communicating and encourages moving as a couple.
Single:
Chance is on your side to meet someone who is to your measure. Ogre of love, you aspire to the communion of bodies and hearts: Neptune helps you, second decan. A neighborhood meeting can be superb, be ready. Feelings and love at first sight are also possible!
Advice from FREE Horoscope:
The abundance of the universe accompanies you this month. Know to approach the arrival of Saturn in Aquarius, in the square of your Sun, first decan, with seriousness, and serenity. Too much ease or joy would hurt your extreme nature. Everything is in its place
Sagittarius – (Nov 21– Dec 20) Pragmatism and material preoccupations this month dear Sagittarius! Your home or your family will require your attention until the 20th. Discussions, sometimes inflamed, are lighter from the 5th to the 17th. Neptune in Pisces, second decan creates a kind of blur not always artistic at the heart of your intimacy.
The pecuniary sector receives Mars, Jupiter, Saturn (up to the 22nd) and Pluto: the way you earn your living continues to undergo changes and adjustments! But you want to progress, these planetary energies will help you. First decan, you gradually feel the influx of Uranus into Taurus, impacting your work or your health. Whether it's either area, calm your horses, pamper yourself! As of the 22nd, Saturn changes its sign and passes in Aquarius: enough to offer you a mind for any test!
Love in General:
From the 21st, the Sun in Aries, brings to your sector of love a beautiful dose of conquest, optimism and warmth! Venus in Taurus, practically all month, reinforces your charisma at work or improves your daily life. Question desire, you will be focused on your financial advancement, less on the throes of love. Unless love and money get mixed up?
In a relationship:
Focusing less on your family will allow you to take care of your partner. Let go of domestic repairs, all this can wait. Your relationship, this month, may suffer from a lack of availability on your part: and if you concocted some moments together, only for you two?
Single:
The period after the 20th may favor an encounter. Mercury, in Aquarius, mid-month, also facilitates your contacts and relationships. An opportunity may also come from the workplace. A carnal meeting, a little possessive. Between the heart and the body, it is sometimes necessary to know how to choose!
Advice from FREE Horoscope:
The cluster in Capricorn stimulates you and forces you to think about your future, especially financial. Saturn in Aquarius, for long months, anchors your most visionary ideas: all that is very good! Keep your optimism, the universe knows your needs!
Capricorn – (Dec 21 – Jan 19) Cosmic Power dear Capricorn! See a little: Mars, Jupiter, Saturn (until the 22nd) and Pluto in your sign! Great energy, support, anchoring and regeneration, this month promotes your personality and its external expression. Until the 20th, the Sun in Pisces as well as Neptune, second decan, illuminates everything related to your close entourage, your mind. Increased intuitions.
Then focus on your family, so important to you, do not be dogmatic. Break the ice between you and your loved ones and finally chase your fears. Your master, Saturn, will have completed his teaching on the 22nd. What have you learned from his rigor? Prepare for your entry into Aquarius, the 23rd, first decan: here, it is your way of earning your life that must and will be structured. Excellent program!
Love in General:
Uranus in Taurus, first decan, positively affects your emotional sector. Happy change or happiness that is strengthened, the universe watches over your loves. Other decans, your libido is at the top thanks to Mars! The beautiful Venus, also in Taurus, offers you its sensuality and its desire to build solid relationships. Feelings and desire agree perfectly. Still long for the mountains?
In a relationship:
Communication is easy, feelings shared, generous, concrete, your life together promises to be protected. Life in the countryside could become a common, sudden and evident goal. What better for you than a project for two? Fake lonely and true romantic, this month could fill your modest but powerful emotional nature.
Single:
Spin the wheel of life, there is only happiness to offer you! First decan, an emotional tsunami is possible. More receptive thanks to Neptune, second decan, a subtle attractive facility has become possible. Look after your thoughts!
Advice from FREE Horoscope:
This month marks the end of the transit of Saturn, your master, in your home. You have grown, matured. Now, the new person you have become can live their life, consciously, while enjoying every moment. Gratitude!
Aquarius – (Jan 20 – Feb 17) Saturn arrives in your constellation on the 22nd, prepare for major modifications dear Aquarius! (First decan). This planet is acting on a little more than two years, patience, rigor, seriousness, will no longer have secrets for you! Uranus, your planet, always in Taurus, upsets your family or residential benchmarks, first decan.
The finance sector is highlighted until the 20th, an increase on top of everything? Then, the relationships, the displacements are favored thanks to the Sun becoming Aries. The heavyweights of the Zodiac, Jupiter, Saturn (up to the 22nd) and Pluto still occupy the area attached to your karma, your sacrifices, the secrets: some might make discoveries or prepare for long-term projects. The arrival of Saturn in your sign indicates a very important month.
Love in General:
Mars, in Capricorn, creates a climate, which is a tad difficult, emotional outbursts do not concern you this month. On the contrary, you could settle for an emotional life based on respect and responsibility. Venus, in Taurus from the 5th, warms your home or your family ties.
In a relationship:
Good communication from the 5th to the 17th thanks to Mercury, in your home, take advantage of this period to open dialogue. The impulses of the body will be modest and those of the heart lived in the hearth. Exit the citizen of the world, you find the path of your intimacy. Cocooning? For two preferably!
Single:
Fast opening until the 5th, Venus in Aries inflames your relationship sector and your spirit. Be on alert, the chosen one will happen fast! In mid-month, love at first sight is possible! The family sector, a potential melting pot for unexpected encounters could hold some pleasant surprises.
Advice from FREE Horoscope:
The Great Saturn arrives on the 22nd in order to free its structuring and formative energies. Do not fear anything malicious, on the contrary, this month begins a period of learning, long enough. Take notes so you do not forget anything!
Pisces – (Feb 18 – March 18) You are in the spotlight until the 20th dear Pisces! The Sun in your constellation, happy birthday, accompanied by Mercury, except from the 5th to the 17th, you are lively and receptive! Neptune, your planet, continues to bring, at the second decan, his thirst for the absolute, his unlimited inspiration! This month beautiful and powerful cosmic energies bring you towards a constructive project and a social network solid as a rock. You advance with fins out, fast and well! Mars, in Capricorn, boosts your self-confidence, while Uranus in Taurus stabilizes the mind of the first decan, intellectual rigor and creative genius! Your evanescent nature adapts very well to impulses coming from the earth. Saturn arrives in Aquarius on the 22nd, meaning that you start, first decan, a long cycle of preparation. See far!
Love in General:
Until the 5th, Venus in Aries, has no effect on you. Then, the beautiful pass in Taurus and everything changes! Lovers, ultra-romantic, you radiate like never before when feelings become sensual and desire ardent. Venus and Mars in beautiful aspect of your Sun indicate that your emotional life looks very positive. Communication and friendship allow for great satisfactions.
In a relationship:
Living without osmosis proves to be tricky for you but it will be just the opposite! Beautiful intellectual complicity with your other half, your feelings feel safe and express themselves more easily. Libido on the rise, if it is cold outside this will not be the case within your relationship!
Single:
First decan, the universe could concoct for you a love at first sight meeting, made to last! You aspire to this communion with the other, the social circle is also a way to meet someone, do not neglect any invitation. From the 5th to the 17th do not keep your thoughts to yourself, express them! A good month.
Advice from FREE Horoscope:
Between land and water, the marriage is of quality. The energies blend favorably to allow you a relaxing and interesting birthday month, on many levels. Often filled with gratitude, you will know how to appreciate it!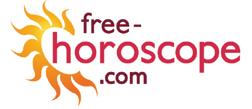 Expanded text for each sign is available at www.free-horoscope.com