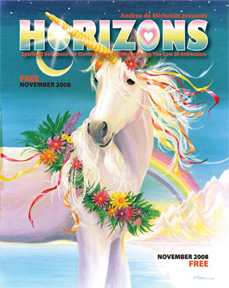 TARGET YOUR MARKET
Our market is the consumer who shops at new age and natural health food stores, in person and online. They use vitamins, natural supplements, natural products. They are interested in personal growth, spirituality, self development, health and healing, psychology, green living, new age ideas, quantum physics, nutrition and fitness, environmental issues, relationships and the paranormal. They are regular purchasers of books, music, digital, audio, video and computer equipment and ordering through the mail. The music they listen to includes new age, classical, rock, jazz, pop, folk, country and world music. They consult alternative health care practitioners such as chiropractors, acupuncturists, herbalists, nutritionists, homeopaths and holistic medical doctors, and prefer natural remedies over conventional medicine. They form groups to discuss the ideas they are presented with, they recycle, they vote in favor of environmental integrity and support businesses with a conscience. They come online to find Horizons Magazine because it contains information, products and services they are interested in.
UNIQUE FEATURES ~ NO COMPETITION ~ NO CONTRACTS
Others in the market are able to provide a somewhat similar magazine, but we are able to differentiate ourselves because since 1992, Horizons is the only body/mind/spirit magazine in Florida that is published monthly, is free of charge and its sole focus is to inspire, educate and entertain those who are exploring the body/mind connection and seeking spiritual solutions to everyday life, the reality of the mind / body connection and the fact that we participate in creation of the reality we experience.  Here's our Mission Statement.
Return to –> Horizons Magazine main website
DISPLAY ADS Our Ad specials –>  here
Ads are due the 15th of the month preceding publication. Payment is due with ad, no exceptions. Prices are for camera ready ads. Camera ready means your ad is the correct size, includes a border, and will appear in the magazine exactly as you send it to us. All display ads must have a border. No text smaller than 8pt Arial.
If ad is not camera ready, a minimum typeset fee of $50 must be included with your payment. Ads and payment must be received by the 15th of the month prior to publication.
Below is a table of the display ad sizes Horizons Magazine offers and the price per month.
Horizons Magazine Monthly Display Ad Rates
$200            Full page ad measures 7.25" wide by 9.5" tall
$140            1/2 page ad measures 4.25" tall by 7.25" wide or 9" tall by 3.5" wide
$  80            1/3 page ad measures 2.8" tall by 7.25" wide or 9" tall by  2.3" wide
$  70            1/4 page ad measures 4.25" tall by 3.5" wide or 2" tall by 7.25 wide
$  40            Business card ad measures 2" by 3.5"
$  30            Small strip ad measures 1" x 3.5"
Return to –> Horizons Magazine main website
AD SIZES 

   
Full page ad is 7.25″ wide by 9.5″ tall
1/2 page ad 4.5″ tall x 7.25″ wide
or 9″ tall x 3.5″ wide
1/3 page 3″ tall by 7.25″ wide
or 9″ tall by 2.3″ wide
1/4 page ad is 3.5″ wide by 4.5″ tall
or 2″ tall x 7.25″ wide

Business card ad is 2″ by 3.5″ vertical or horizontal.
Small strip ad is 1″ by 3.5″
OUR PHONE DIRECTORY
Advertising is also available in Our Phone Directory, which is an alphabetical business directory, county by county. You pay only $5 per line. the heading counts as one line unless it is an existing heading. Deadline is 10th of month preceding publication.
To order using Paypal or Zelle, please make payments to: horizonsmagazine@gmail.com
To Use Venmo, make payment to @Andrea-de-Michaelis
To order paying with check, money order or credit card, email horizonsmagazine@gmail.com. Include your name, mailing address, phone number, ad size, number of months and which month your ad is to be included in
We accept MasterCard, Visa, American Express, Discover, Paypal, Venmo.
Return to –> Horizons Magazine main website