Author, spiritual medium and beloved wife, mother, grandmother and friend Michelle Whitedove, age 54 peacefully passed away in her sleep in Fort Lauderdale, Florida and flew home to the angels. Her family held a private service on Dec 12, 2022
She is preceded in death by her son Joshua. Michelle is survived by her husband and partner of 25 years, Jason Miller, her son Jeffery, three beautiful grandchildren and many other beloved family members and friends. Although her physical body could no longer contain her Spirit, she is still with us, sending her guidance and love from heaven.
Michelle was known for her great love of both children and animals. She worked selflessly doing fundraising events for children in need. She deeply cared for others and her love was felt by the many people that she touched. 
Career Highlights
Michelle's legacy as a spiritual teacher for over 25 years will live on through her numerous lectures, events and media appearances. She was featured on TV around the globe: in the HBO Documentary: "No One Dies in Lily Dale" a film that showcases her Mediumship gifts. Sixth Sense International, where she was tested on TV in Holland. Lifetime TV named her America's #1 Psychic on America's Psychic Challenge.
As an expert in her field, Whitedove was featured on some of North America's most conservative shows; interviewed on The TODAY Show, ABC TV's "190 North", CBS News, FOX News, CNN, WGN Morning News, PBS TV, CTV News, "Breakfast TV" Canada and NPR to discuss the reality of psychic abilities and after death communication. She was also invited to give a reading on BRAVO TV's Millionaire Matchmaker. Twice she was featured on TV in Japan. She was guest on NBC Universal's Trisha Show and Interviewed several times on Coast to Coast AM the largest syndicated Radio show in the USA. She authored six books and was a syndicated columnist for OM Times Magazine and Horizons Magazine.
New Age Author
Michelle Whitedove was a prolific author known for her Psychic-Medium series; 6 books which she began writing in 1999.
Her most popular book; SHE TALKS WITH ANGELS, a Psychic-Medium's guide into the Spirit World, this book recounts her astonishing Near Death Experience to help the reader understand that death is merely a transition, a birth back into our true home Heaven.
Michelle traveled the globe to write her Ghost Stalker books and she was in the midst of completing two additional books. See Ghost Stalker excerpt here –> http://horizonsmagazine.com/blog/excerpt-ghost-stalker-by-michelle-whitedove.
As an avid communicator with Spirit, Whitedove blogged global predictions since 1999, relaying important coming events that she received as visions during meditation. Most astoundingly she predicted in Om Times Magazine the 2012 Japan Tsunami, and in her 2017 blog she predicted Plagues were coming.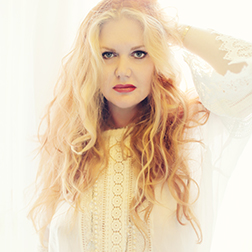 In 2018, Michelle Whitedove began a popular Patreon Page; she continued writing by dictating forecasts ofCryptocurrency, World Predictions and Spiritual Insights as a monthly report. Most notable she brought THETA a cryptocurrency to the forefront as she predicted this coin will one day make people very wealthy; as a gift from Spirit.
Her legacy, "For nearly half our lives," Michelle said "we pounded the pavement." when speaking to her longtime manager and close friend Shante.
Michelle was on fire to spread the word that Heaven is real and God can work wonders in your life when you develop a personal relationship with Spirit.
Michelle was a great believer in Jesus and his message: "Truly, truly, I say to you, whoever believes in me will also do the works that I do; and greater works than these will he do, because I am going to the Father". John 14:12.
With conviction, Michelle Whitedove bravely charted her mission to serve Spirit, relay messages from Heaven, helping the less fortunate and yes, even create miracles. During her last few years, she decided to slow down and enjoy being at home in her nest with her husband and her adored dogs, yet loving the time she spent with family, grandchildren and her closest friends.
STATS:
Unvaccinated, Cause of death to be determined
If you wish to honor Michelle Whitedove's memory, we ask that you light a white seven-day candle. She will know you are thinking of her as she is undoubtedly thinking of us.
Editor's note:
Michelle has given me many Q & A that have not yet run and I've been graciously given permission to continue to run her column in Horizons each month. Andrea de Michaelis