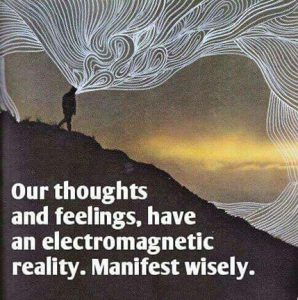 One thing I've noticed the last couple of days is that people are going out of their way to be nice to each other. I posted on Facebook, "Do you notice it, too?" I got many a yes but two friends wrote, "I'm seeing the opposite and it's wearing on me." Knowing bother of them, I knew immediately why that was.  I replied, "I have no doubt you two have a different experience than I have. You are both activists in the true sense of the word in your daily lives. You physically walk past many more people than I do every day and, being true protectors and moms, you are ever vigilant. You are quick to scan an area for who might need your help and you are both confident, vocal, articulate and pretty fearless.  You're like the lifeguard on the beach so naturally you attract situations where your skills are needed. I, on the other hand, may be on the beach up in the dunes near the boardwalk and may ask a passerby not to flick their cigarette butt in the gutter but I'm not down at the shore where the real action is. So yes, when I work from home and the ones I talk to are homebodies like me, wrapped up in our own little projects and gardens instead of out in the hustle and bustle of city life and watching the news, yes, we'll attract different experiences."   
MY PART IS TO PRAY FOR THEM AND HOLD THE VISION OF A POSITIVE OUTCOME
I've never been a protester or an activist, although I applaud their efforts. I'm pretty self centered and have always stayed busy in personal pursuits. One thing I will do though is take particular causes into my daily meditation and pray for them and hold the vision of a positive outcome. I know that when I do that, I am adding to the big cosmic thoughtform bank in the sky, which is what helps sustain the activists in their endeavors.
SEE THEM SURROUNDED BY PINK LIGHT, SEND THEM BREATH
You don't have to be at Standing Rock to do good. You can take the notion of Standing Rock into your meditation and see them surrounded by pink light. You can hold the thought of a successful outcome as you breathe peace into the scene, as you breathe steadily and slowly, breathing the problems up to God and breathing God's love down onto the current scene.
SEND THEM ENERGY DURING MEDITATION TIME
The job of holding the vision and being hopeful for the positive outcome is important as it helps keep the fire stoked for the fuel the activists and visionaries need to fulfull their missions. Not everyone has it in them to keep up a protest. They may lose enthusiasm as they see their efforts thwarted, they may not like the physical hardship. We can send them fuel and energy via our daily thoughts during meditation time.
WE SOAK UP THE SHAKTI OF THE ONES NEXT TO US
It helps to be around passionate others in person. We soak up energy and gather momentum by being around the ones who stay passionate about the cause. Seeing the one next to us all fired up and talking about a hopeful "what-if?" gives us hope and fuels our own enthusiasm to keep going and do what must be done. Our enthusiasm fuels the one next to us.
We don't have to physically stand where they physically stand to help. We can help by standing in our own place of peace and balance, on our meditation pillow, and holding the thought of their peaceful protest, of their sustained passion, of their successful outcome. Never think that your positive thoughts do not help the world because they are crucial in sustaining it.
RELATED
Lightworkers, send pink light
Be a Vision Keeper during a Storm
Why Rain Dances Work. Why Holding the Vision is Important