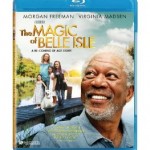 I think I'm finally ready to give up cable tv .  Right after my smudging the whole house yesterday, I had a tummy bug for a few days, proving to me that toxins were being released. I wasn't releasing anything in particular, it just felt time for a cleansing. I lounged in bed for a few days watching Netflix and getting familiar with what's on Amazon Prime. I watched Morning Glory with Harrison Ford and The Magic of Belle Isle.  Morgan Freeman, a blocked author, rents a cabin for the summer.  A 9 year old neighbor girl pays him $34.18 to teach her to use her imagination. She asks for a refund more than once. He doesn't mind. He likes working on a deadline.   
I watched the first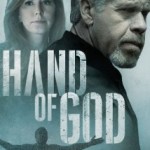 season of Hand of God. Ron Perlman is a judge who believes he hears messages from God in the form of his son who is in a coma from a suicide attempt. He follows clues his son tells him. There is an interesting cast of characters in the mix, a good story about feeling compelled from inner guidance to be on a mission to accomplish something, also about the lengths people will go to justify their actions, also about misplaced faith and hidden agendas that cause collateral damage. I watched the first season of the Red Oaks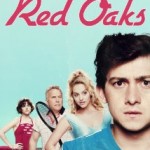 comedy series. It's funny, directed by Amy Heckerling, a little quirky, good soundtrack, really good cast.
I think I'm ready to disconnect cable TV. I went several days watching Amazon Prime and Netflix and there seems to be plenty of variety.