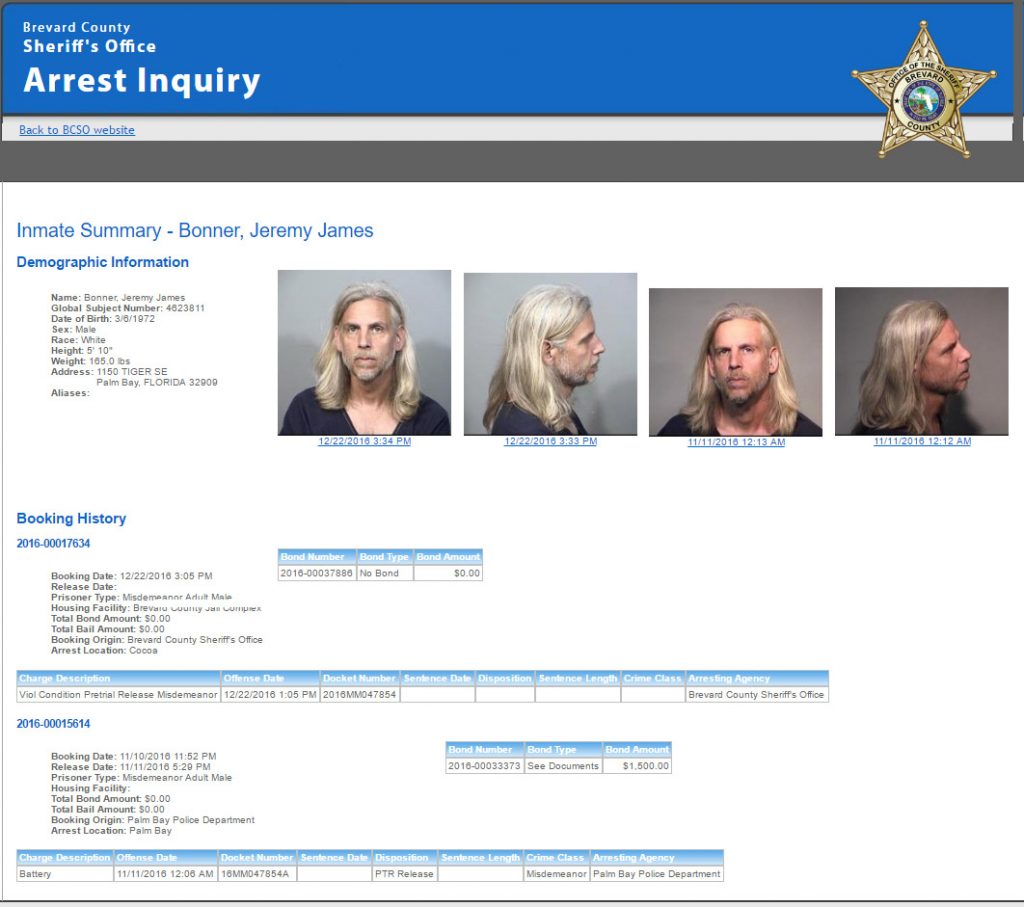 A former friend was arrested on 11-11-16 for battery in the Dollar store –>  Palm Bay Man Arrested For Grabbing Woman's Crotch. Today on December 22, 2016 he was picked up for violation of his pre-trial release order and is being held with $5,000 bond.  Even given multiple chances, some people can't help self sabotaging. Maybe now he'll get the help he needs.
12-24-16 UPDATE: He's out on bond again!
9-20-18 UPDATE: he's in custody again.