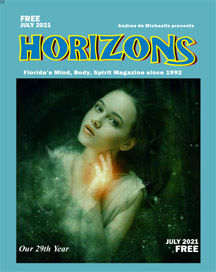 The July mag is now online at  July 2021 Horizons. Here are the horoscopes.
ARIES – (March 19 – April 18)
Focus on your home and the beautiful love opportunities! During this summer month, the universe requires your investment in your home or your family until the 22nd, contend with these sectors of life. Your exchanges and your movements are encouraged until the 12th then, from the 13th to the 28th, you are still getting closer to your home, it moves or there are a lot of discussions! Mars, your planet, in Leo until the 29th as well as Venus until the 22nd, announce a passionate sentimental climate, conquering and lucky! Your social circle is solid, first decan, it grows even at the end of the month. From the 23rd, the sun in Leo favors your sentimental desires or your children if you are a parent, while Venus in Virgo from the 23rd to the 31st softens your daily life and your job. And if you finally prepare your holidays?