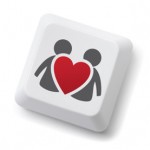 A Realistic Personal Ad: SWM in dead-end job seeks dumpy neurotic for mutual psychological torture, tepid sex, and co-dependency.  I enjoy drinking, smoking, pornography, and self-righteous indignation. I can't stand movies, and the last album I bought was The Marshall Tucker Band's Greatest Hits.  I have middling intelligence but try to appear smarter by  affecting a world-weary air, memorizing useless facts, and  chuckling at my own mean-spirited, agenda-driven jokes.  I'm 32 but look 40 and feel 60.    You are a whiny, bitter shrew with a misplaced sense of entitlement and unrealistic expectations.  In time you will become coolly hostile when I don't fulfill every unmet need you've ever had.  Bonus points if you just finished screwing every guy in town and but now want to take it slow with me. My perfect night would include getting hammered in a sh*t-hole bar while you flirt with seedy old drunks, followed by an embarrassing screaming match.  I would be open to an unsatisfying fling that leaves me filled with regret and dread but prefer a long-term, soul crushing descent into booze and pills.  No friendships. I don't need any damn friends. Age unimportant, but I will condescend to women under 30 and rehash mother issues with women over 40.  Serious replies only, please.
A friend sent that to me, saying it would be funny if it wasn't so true. She just joined an online dating service and keeps me posted with her adventures.  I'd joined Match.com a few years ago and, out of hundreds of emails, met 3 people who have become friends.  I could usually rule out in just a few emails what mutual interests I shared with someone, so I only made it to the telephone stage with maybe a dozen men and only met 4 in person over the years.  What I specifically like about Match.com is that you are able to write your own profile in your own words.  It gives a sense of who you are.
Now with E-Harmony.com, you answer all these multiple choice questions and, based upon that, they will decide who to match you with.  Then you go through a tedious series of back and forth through their email system doing more multiple choice and no narrative, until you decide whether to give out your direct email address or phone number.  Out of half a dozen E-Harmony matches I spoke to on the phone, 4 were conservative, right winged and argumentative political activists – I still don't know what E-Harmony thought we had in common besides location.  The other 2 had no personality in their emails and none on the phone, so there was no need to meet.  I did not have anything in common with any of them, besides location.
So my friend Karinna has now joined another service.  Ok, Karinna is a compilation of 4 friends that talk to me about their experiences online. On SeniorPeopleMeet.com, you can write your own profile, it's affordable, there are a lot of members.  So Katrinna has already begun emailing with several new guys and talking to them on the phone.  The first two were very charming and talking to her at the same time.  Both talked romance and marriage; they were rich, their funds were somehow tied up in a legal action and about to be released.  They pledged undying love (they had not yet met), and Karinna became very emotionally involved.  Ultimately, each man asked her to send them money.  The first time she sent $7,000.  The second time she knew better.
The next ones, she was determined to meet in person to get to know before deciding to trust and fall into infatuation.   The next 3 were also very early on professing their love and making plans about the future before agreeing to meet for a lunch date.  The men were romantic during their date, still talking about spending the future together.  She slept with 2 on the first date since there was such chemistry.  After the date, none of the 3 would return emails, calls or texts from her.  And this is an attractive, successful and personable woman.  So when she sent me the above "realistic personal ad," I knew she could relate.
It seems there is a series of scams going on, targeting the online match services.  Karinna's profile says she is 61 years old seeking men between 54 and 70.  She has gotten half a dozen emails from guys 22-36 with real buff photos on their profile.  She replies to them "Are you out of your mind?" and "Why are you sweating with the oldies?" Who knows who is really behind the keyboard at the other end of that disaster-waiting-to-happen.  But I guess that is no different from the hot, young Barbies looking for a sugar daddy.  And then there are the scams that come out of Nigeria, a popular place for online dating scam origination.
So my advice to Karinna is to simply keep her eyes open.  If someone won't answer simple questions, cut the cord and move on.  If someone gets too close too fast, ask yourself what it is within you that is attracting this out of them.  Let them know ahead of time you don't discuss money with friends, period, end of story.  If they are a scammer, they'll either begin to play on your emotions even harder, or move on to the next target.  As much as you want to feel a connection with someone, let it develop naturally.  You don't need to be going to Western Union to send money to Nigeria or to get someone's mother out of the nursing home or making a loan until their big settlement check comes next week, or you've won some big prize.  If they get on those topics, cut the cord.
Spend your down time thinking what qualities you really like in all the men you know right now, pick something about every one.  That will get you vibrating in a different place, and that will get you attracting a different kind of partner.   It doesn't matter where they come from; they can certainly come through an online dating service just as easily as they can come from the Publix produce counter or the car next to you at the Chevron station.  Don't be attached to where they come from.  Just get clear and cut the deadwood to start vibrating in a higher place, a place where the sincere and authentic partner can find you.
And if you learn some lessons about human nature along the way, so be it.
And Karinna?  I told her to consider her $7,000 as a tithe to the Universe.  Had she gotten involved with this person, had he ever called her back, she would have lost far more during the course of a "relationship".  She considers it tuition and a fair severance payment.
Me, too.
A Fly On The Wall Of A Dating Site Hook-Up with a Scammer
Online dating scams; hot singles are waiting for you
RELATED:  I found my old Match.com profile!