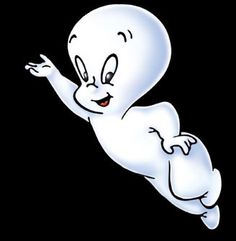 Casper writes: I have a question. I have an opportunity to ghostwrite.   You have done some ghostwriting. I've gotten an interesting range of pricing looking at sites and reading articles on the Internet. What do you charge and how do you do your pricing? I'm trying to be prepared.
Andrea replies:  Greetings!  I ghost for a few friends since 1992. Mine is without royalities or credit, with non-disclosure agreement signed, etc. I lucked into doing it via publishing connections, so I've never had to query. The pricing is kinda wacky, sometimes a set price for the project at this point.  Most of the "work" I've done has come out of writer friends and I emailing back and forth just ideas or sometimes readings on personal matters.
They see it as something they can incorporate into their work, and so they say, "I want to use the words you included in our emails about xxx and I will give you $____ for them (or to develop them into more substance." Usually they have a body of work they want my words to be part of, say on the "bicycle maintenance" part of the book or whatever. This might be $40 an hour or $1.50 per word (final product.) My hourly/page rates might be way lower than market because I allow myself dawdle time for the hourly, and babble time for the written. I like payment in thirds on this kind of work. 1/3 when we meet or begin, 1/3 halfway through, and 1/3 upon completion. Mine is with rare exception done very informally with friends, some of whom are agents.  Didja look in the Writer's Market and such? Forums may be better except you can't always trust what people say.  I believe nothing unless I see the contract. Ghostwriting came to me the same way publishing, voiceovers and psychic reading did.  It was nothing I planned and nothing I knew much about. I just kind of ended up doing it for friends who were in the biz and who connected me. It was better than anything I could have planned for myself. May it ever be so.
RELATED:  New self publishing authors: don't let friends proofread, hire a professional
Publish traditionally, solo self-publish or something else?
Writing your book? Vanity presses, self publishing, publishing
New Authors: How not to fall for an editing/publishing scam
Book not selling? You can't blame Amazon for what you attract
Casper asks about ghostwriting
Ghost Writing, Being Behind the Scenes, Keeping a Secret