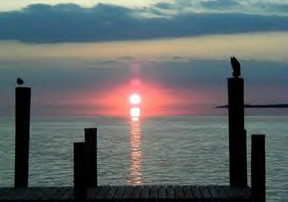 It's been a busy and action packed last two days. Yesterday began with a sunrise drive along the river to pick up a pal to help me repair a floor at my rental unit. We finished up just as sun was setting, so I got to see both sunrise and sunset.  I enjoy being a landlord and enjoy doing home repair and handyman stuff.  I've got an excellent mentor in that, a friend who owns several rental units of his own and taught me everything I know about how mobile homes are put together and properly maintained.  I'm always stoked when we get to do a project and spend a day together.    
I usually take a rest day after a day as physically busy as yesterday, but today was spent helping a friend get some legal work together.  A two hour job turned into six, but that's the nature of the beast. Formerly a paralegal for 22 years, a daily part of my job was explaining and demystifying the legal process for clients. Some things can seem daunting for someone who doesn't understand the process, so although my paralegal days are long over, I'm glad to help a friend navigate the court system when they are in a crunch.  It was mostly a matter of getting documents together, knowing what documents were needed, who to request them from and who to produce them to.  I was glad to walk her through each step and give her peace of mind that it was taken care of.
After two physically busy days, I'm ready to crash for a couple of days, but they deliver a new stove in the morning.   As soon as they leave, I'll deliver magazines to the rest of the Melbourne stores, then come back home and crash.
At least, that's the plan.  You know how that goes.